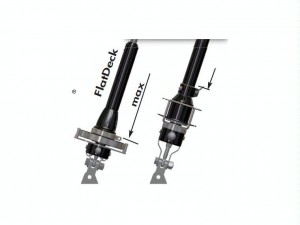 Facnor developed the Flat Deck furler a few years ago and since then won awards for its innovation.
The main idea was to integrate the advantages of the flying sails furlers into the regular headsail furler.
Facnor replaced the traditional drum and the rope with a spool and webbing. This results in a low profile drum, which sits closer to the deck. And allows you to maximizes the luff length of your head sail. The webbing also gives the system more power and minimizes the risk of overriding.
For the last few years we have seen more boats equipped with these systems as they are a good compromise for cruiser-racer yachts. Great value for money for those boats enjoying the twilight racing season.
The range covers boats from 25 to 60 foot and offers elliptical or round sections, swiveling tacks are standard on all models
Download the brochure here to get the full specs.