About Profurl
Profurl developed its first headsail reefing-furling system in 1980, when it was known as ProEngin. The company quickly became the reference and world leader in this area.
Today Profurl means :
A full range of products : manual headsail furling systems, motorised furling systems, code zero/screecher furlers
A unique experience of over 40 years in sail furling systems
More than 5000 furling systems supplied each year around the world and over 100 000 systems delivered since the beginning
A design department dedicated to innovation 

and the development of new products

A global network of 60 dealers at your service and customer hotline
Norway Timelapse
Budapest Timelapse
Iceland Timelapse
Berlin Timelapse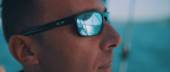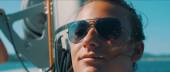 Why choose Profurl?
Products which meet your requirements whatever your cruising/racing programme may be
Quality, reliability, performance and maintenance-free products
International warranty for up to 10 years for manual headsail furling systems
Continuing traceability ensures better product quality
Dedicated After Sales Service via a global network of qualified dealers and subsidiaries worldwide
Our ambition:
to provide you with the best of modern technology
Whatever your sailing program, family cruising or blue water sailing, off-shore racing, regatta or even sailing around the world, you will always find the right Profurl product. Our products are suited to your cruising needs, the size of your boat, and your budget. Safety, ease of maneuvering, comfort as well as improved performance – the Profurl range meets all your needs and ensures your sailing pleasure.